JAM 2021 Registration Begins Today, Application Form To Be Released Soon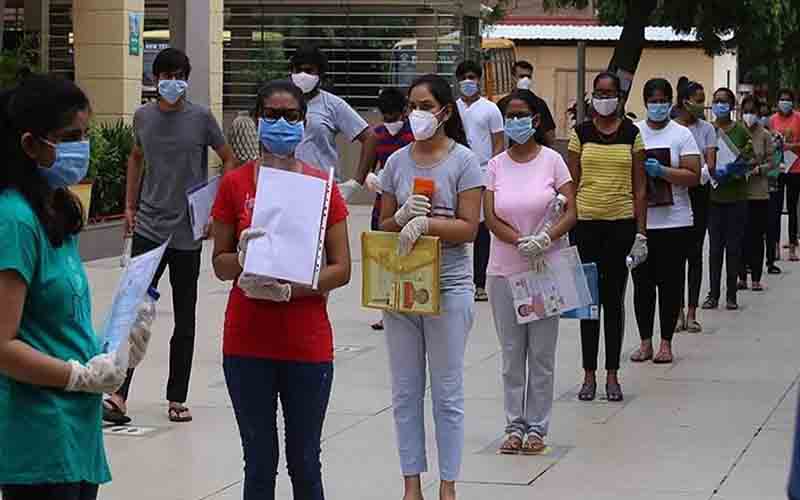 Published by : stepincollege
JAM 2021 Registration Begins Today, Application Form To Be Released Soon
JAM Registration: Today is the first day of registration for admission based on JAM (Joint Admission Test for Masters) scores. The organizing institute, Indian Institute of Science (IISc) Bangalore, will make the JAM application form available on the website — jam.iisc.ac.in. — for admission to the master's program. Students who pass the JAM 2021 with a score higher than the cut-off will be eligible to apply for admission to the IITs' MSc (Two Year), Joint MSc-PhD, MSc-PhD Dual Degree, and other Post-Degree Bachelor's programs, as well as the IISc's Integrated Ph.D. programs. The application period will remain open until May 20th.
JAM Cutoff: On March 20, the JAM results were released. There were 14,725 candidates who scored higher than the cutoff marks on the test papers. The first admission list will be released on June 16, the second will be released on July 1, and the third will be released on July 16. Qualifying candidates for the JAM 2021 must mention their preferred institution and programs as part of the registration process for admission to the master's program. IISc Bangalore will issue three JAM admission lists to assign seats to candidates in various participating institutions based on the choices made, the number of seats available in different institutions, and many other factors.
JAM Paper Pattern: All seven test papers in the JAM 2021 Examination will be administered as an ONLINE Computer Based Test (CBT), in which candidates will be presented with questions in random order on a computer screen. The review will last three hours for each of the seven test papers. All test papers will be written in English only. A total of 60 questions with a total of 100 points will be asked. A, B, and C will be the three parts that make up the entire document. All parts must be completed. The following are the types of questions that will be asked in each section:
Section–A: contains a total of 30 Multiple Choice Questions (MCQs), 10 of which are worth one mark and 20 of which are worth two. Each MCQ has four options, with only one of them being the correct answer. Candidates will mark their choice by clicking it.
Section–B: There are ten Multiple Select Questions (MSQs) in total, each worth two points. Each MSQ is similar to an MCQ, with the exception that MSQs can have one or more correct choices from the four options provided. Only if the candidate chooses all of the correct answers and none of the incorrect answers does he or she receive full credit. Candidates can mark the correct answer(s) by clicking on the appropriate option (s).
Section–C: contains a total of 20 Numerical Answer Type (NAT) questions, 10 of which are worth one mark and 10 of which are worth two. The response to these NAT questions is a signed real number, which must be entered using the monitor's virtual numeric keypad. For NAT questions, no options will be shown.