Anna University UG/PG 2021 Result declared at annauniv.edu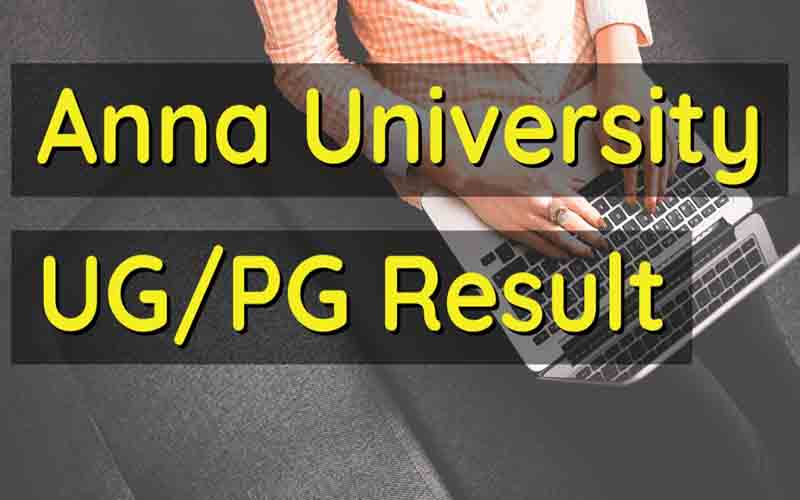 Published by : stepincollege
Anna University UG/PG 2021 Result declared
Anna University Result: The results for the UG/PG 2021 exams for the BTech, BE, MTech, ME, MCA, and MBA 1st, 3rd, 5th, and 7th semesters have been released by Anna University. According to reports, nearly 15 lakh students' results have been withheld in order to double-check their involvement in cheating. The remaining course results will be posted on the official website soon.According to the most recent changes, the semester exams for four associated campuses, including the College of Engineering and Madras Institute of Technology, will be conducted in an open-book format. Students can go to the university's official website and click on the exam result link to search the Anna University Undergraduate and Postgraduate examination results 2021.
Steps to check the Anna University UG/PG Results 2021: Students can get their results online by following the steps below:
Step 1: Go to Anna University's official website.
Step 2: Go to Anna University's IG/PG Result 2021 page and click on it.
Step 3: Choose the relevant subject/semester from the drop-down menu.
Step 4: Go to the Anna University result link and enter your roll number and registration details.
Step 5: Download the result for future reference.
Exam name, semester with subject code, candidate's name, registration number and roll number, marks secured, and controller of examination will be included in the Anna University Results 2021. Candidates are advised to visit the official website and the direct link provided for more information on Anna University Results 2021.
Anna University Open Book Examinations: Anna University's Open Book exams are set to take place in May of 2021. Students from all semesters, with the exception of the final semester, will be allowed to consult course materials online or offline when taking exams. Community discussions will be considered malpractice during the semester exams, which will be proctored.
Faculty to work from Home from April 20: From April 20, 2021, before further orders are given, Anna University has directed faculty members to work from home. The semester's classes will be delivered entirely online. Students at the university are encouraged to visit the university's official website for updates on exams and semester classes.