IIT Jodhpur 2021: Admission Application dates extended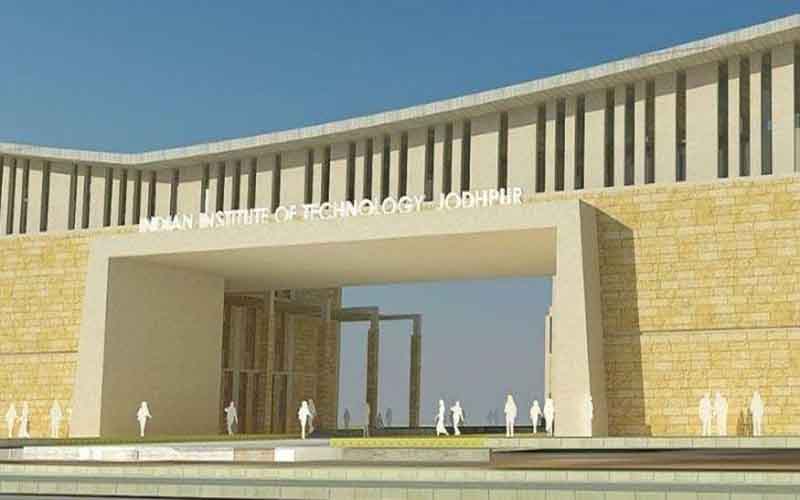 Published by : stepincollege
IIT Jodhpur 2021 Admission Application dates extended
IT Jodhpur: The Indian Institute of Technology Jodhpur has extended the deadline for M Tech and M Tech Ph.D. applications. The deadline to apply for the M tech and M tech Ph.D. programs at the Indian Institute of Technology Jodhpur is May 4, 2021. Interested candidates can now apply for the programs mentioned on the Indian Institute of Technology Jodhpur's official website, iitj.ac.in. Earlier, the deadline for applying to IIT Jodhpur's Mtech and Mtech Ph.D. programs was April 20, 2021. This semester will begin in August 2021 for the same courses.
IIT Jodhpur Admissions 2021 Important Dates:
| | |
| --- | --- |
| Opening date of Application | 8 March 2021 |
| Closing Date of Application | 4 May 2021 |
IIT Jodhpur Admissions 2021 Eligibility Criteria:
A bachelor's degree in engineering or science (4-year program) or a master's degree in science, MCA, Pharmacy, Medical Sciences, Agricultural Sciences, and Veterinary Sciences, or a related area, is required.
A minimum of 60 percent in aggregate for GEN/OBC (55 percent for SC/ST/PD) category or a minimum CGPA of 6 for GEN/OBC (5 5 for SC/ST/PD) category on a scale of 10; with proportional requirements when scales are not on 10 (for example, 4.8 for GEN/OBC category (4.4 for SC/ST/PD) on a scale of 8) or a first-class as specified by the university/institute Candidates with a CFTI CGPA/CPI of more than 8 may be given priority.
Full-time Regular eligible for Assistantship/Fellowship: The applicant must either have a valid GATE score or be exempted from GATE as per the MHRD circular or have qualified for an equivalent National Examination or have qualified in the IIT Jodhpur written test and/or interview.
For Part-time/ Part-time (online)/ External/ Employer-Sponsored: At the time of admission, the applicant must have a minimum of two years of work experience (after obtaining a bachelor's degree) in industry, R&D laboratories, or academic institutions. IIT Jodhpur will conduct a written examination and/or an interview for the applicant.
IIT Jodhpur Admission Form fees: While uploading the application form, interested candidates must pay a processing fee of Rs 300 for general and OBC applicants and Rs 150 for SC, ST, and PD applicants online. Only the COAP 2021 platform will be used to announce the candidates who have been shortlisted for admission to various MTech programs under the admission group. For the most up-to-date information, students can visit IIT's official website.