DU Releases Update On May-June Examinations, DU Exam Date and Time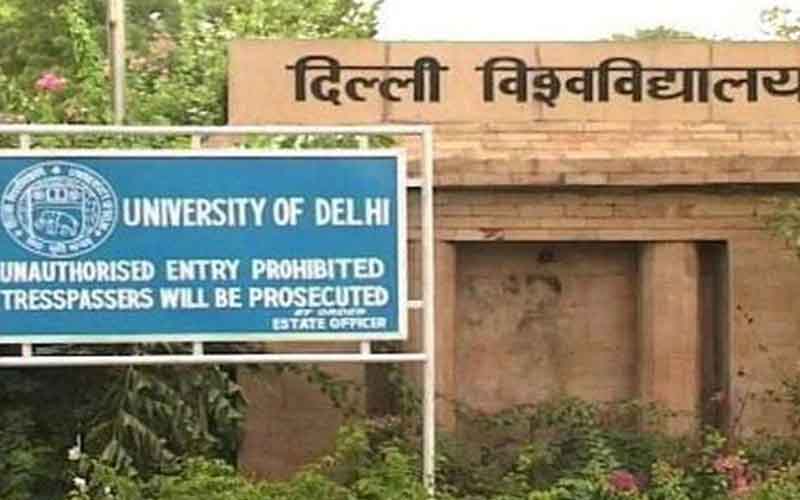 Published by : stepincollege
DU Releases Update On May-June Examinations
DU Exam: The May-June exams will start on the 15th of May, according to an official notice dated April 19th. A few days ago, the tentative date for the event was released. The note also notes that by the end of this month, the final date sheet for all Undergraduate courses will be posted on the official website. All students enrolled in Postgraduate and Certificate programs will be informed of their final date sheets by their respective faculties and departments.
These examinations will be conducted in three sessions during the day, including Sundays. It will last three hours. The examination form for the IV/VI/VIII semester is now available for students to fill out.
DU Exam Date and Time: The portal will currently close at 5 p.m. on April 30th. Students who were unable to appear in OBE Phases I and II will now sit for their examinations, as per the notice. In light of the pandemic, UGC updated its guidance and provided this relief to students in the terminal semester and final year. Examinations for UG and PG IV semester students will be determined after taking into account the current state of Covid-19. The same is true for IInd Semester critical repeaters, improvement, and ex-students. The last OBE for students in the IV/VI/VIII semester took place in November and December. Many courses are yet to receive their results.
As of now, only 49 courses have had their results declared, the majority of which are for the Vth semester. These will be the final exams for the class of 2021. The hopes for at least an offline goodbye have been dashed as the capital has been put under lockdown, with the situation worsening by the hour. The senior class would soon be graduating, and they would be the second batch to say their goodbyes during the pandemic. With this period of OBE, students who were in their first year when they went to college will now be seniors in their third year.
Deadline Submitting Exam: The deadline for submitting exam forms is April 30, 2021. The online exams are expected to begin on May 15. Students must pay the online examination fee via the connection given by their faculty, department, or college. Enrolled students in a course through the School of Denver's School of Open Learning (SOL) must apply for the exams through a separate link.
Students must use their college name, exam roll number, name, date of birth, and registered email address to access the exam portal. After that, they must click on the online exam link and fill the exam form. After completing the required administrative formalities, the faculty/department/college should confirm the examination form. After the Faculty/Department/College confirms the form, a confirmation email will be sent to the student.