IIM Ahmedabad: Welcomes 16th Batch of MBA for Executives Programme Virtually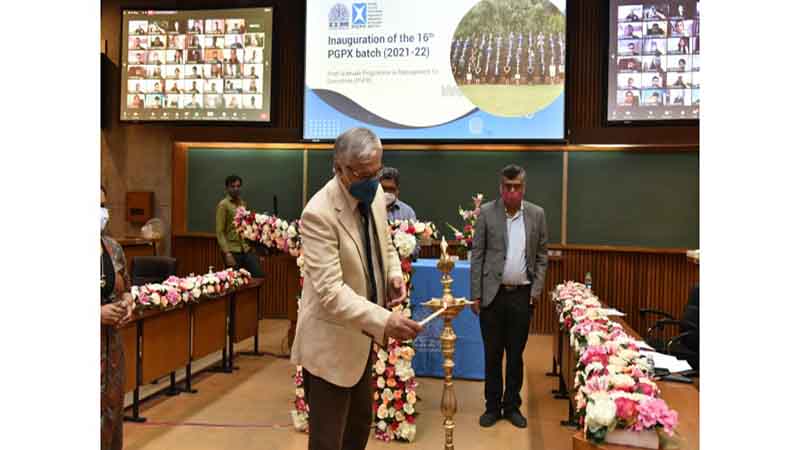 Published by : stepincollege
IIM Ahmedabad Welcomes 16th Batch Of MBA For Executives Programme Virtually
The Indian Institute of Management Ahmedabad (IIM Ahmedabad) held a virtual inaugural event today to welcome the sixteenth batch of working executives to the MBA program. Professor Errol D'Souza, Director of IIMA, was in attendance, as were Professor Pradyumana Khokle, Dean of Programmes, Professor Viswanath Pingali, Chairperson, MBA-PGPX, and other faculty members. The MBA-PGPX is a full-time, residential Post Graduate Program in Management for Executives that lasts one year (MBA-PGPX).
As per a statement from IIM Ahmedabad, the MBA-PGPX program is designed to help high-performing professionals accelerate their rise to leadership positions, as well as entrepreneurs scale up and develop their businesses. The program also aims to upgrade and upskill future leaders, according to an IIM Ahmedabad statement, as well as provide students with opportunities to understand the changing dynamics of the industry.
The MBA- PGPX Class of 2021- 22 includes budding and proven entrepreneurs, founders of non-profit organizations, and experienced consultants, among others, from a variety of backgrounds and work experience in domestic and foreign markets. They were admitted into the program due to their outstanding credentials and track record.
"The world needs visionaries and leaders who recognize the changing dynamics of the industry and are prepared to leverage these changes in leading their organizations successfully," said Professor Viswanath Pingali, Chairperson, MBA-PGPX, in welcoming the new class.
"The MBA-PGPX software is designed to help seasoned professionals grow into leaders who prioritize holistic development, long-term growth, and social and environmental awareness.
In light of the current situation, we will offer this software in a virtual format for the time being. Professor Pingali said, "I am sure that this class will set new standards and redefine success for others to follow." Since its inception in 2006, the executive program has graduated over 1,500 students.