JEE (Main) April 2021 Postponed Candidates Mixed Reaction - StepInCollege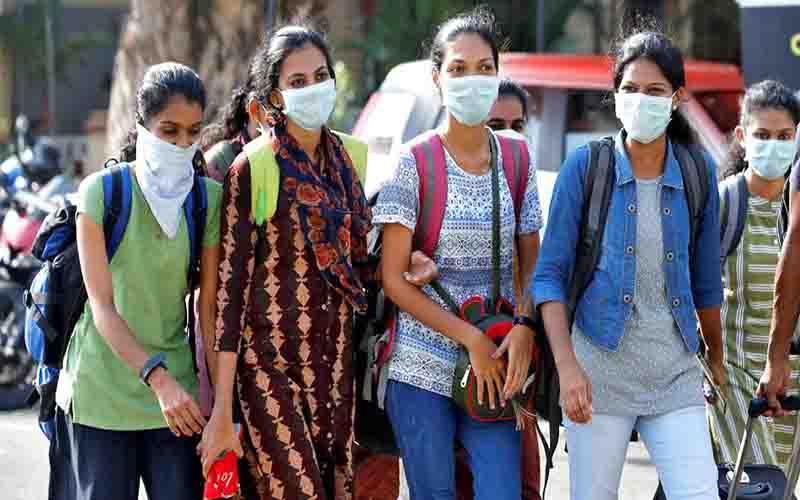 Published by : stepincollege
JEE (Main) April Postponet Candidates Mixed Reaction
JEE Main April Exam Postponed: The JEE Main 2021 April session was postponed last week due to the second wave of coronavirus, which has left some students in a quandary. Two JEE Main sessions have already taken place, one in February and the other in March. For the February and March 2021 sessions, a total of 6,19,638 and 6,52,627 candidates had registered, respectively. Most students who took the entrance exam for the first time in the first quarter of 2021, on the other hand, seem relieved for a variety of reasons.
Utkarsh Singh, a 17-year-old Madhya Pradesh resident, participated in both the February and March sessions. His best of two scores was 99.96 percentile."Board exams have been rescheduled as well, and we're not sure under what conditions we'll be able to take them. To take JEE Main in the midst of all this uncertainty would have added to the stress and hindered my results. I can fully concentrate on JEE Advanced preparations now that I am pleased with my performance," Utkarsh said.
"Although I will be present for all four sessions, I am mentally relieved because I am confident that I will be able to qualify for JEE Advanced with my current ranking. "Those who were just looking forward to the April session are the ones who should be concerned," Shivashish, a class 12 student at Pragati Public School in Delhi, said. On the other hand, some candidates believe that students who intend to give it their all in April will benefit from the situation. Such students, according to Shashank Shah, a class 12 student at Delhi's Paramount International School, will have more time to prepare and perform better.
"Since this April session and board exams have already been postponed, students have plenty of time to learn the concepts, practice more, and go through all of the topics again. These students would take advantage of the fact that their class 12 classes have concluded, allowing them to concentrate solely on entrance exam preparation. Preparing for board exams will also help them understand JEE Main," says Shashank, who has a 75 percentile on his best of two scores. Shivashish Sharma, 18, agrees, claiming that waiting indefinitely for the exam schedule results in a lack of motivation. He also showed up for both sessions and earned a 99.88 percentile.
"Aspirants put in their efforts throughout the year or even a couple of years to prepare for JEE Main," says Amit Ahuja, a career counselor at Allen Career Institute in Kota. Any extra time gained as a result of the postponement has no bearing on the candidates' performance. Those who did not receive high scores, on the other hand, should use this time to improve their preparations in order to obtain the optimal score in the April or May sessions."
Gargi Jain, an 18-year-old from Madhya Pradesh's Vidisha district, believes that students will have too much on their plates, which will negatively affect their performance.