IGNOU June 2021: TEE Assignment submission deadline extended, Check how to fill online application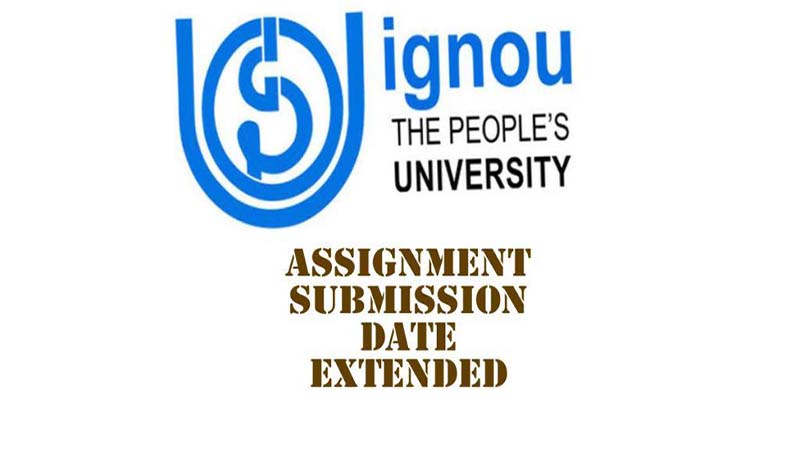 Published by : stepincollege
IGNOU June TEE Assignment submission deadline extended
IGNOU Assignment Submission Extended: The June TEE 2021 update from the Indira Gandhi National Open University (IGNOU) has finally arrived. The deadline for IGNOU assignment submission is likely to be postponed. At a later date, the university will make a decision on the June tests. The IGNOU assignment submission deadline was previously set for April 30, 2021, but it has now been moved to May. According to a recent media story, VC Nageshwar Rao confirms that the June theory exams may also be postponed. He also mentioned that students would not be permitted to sit for the exam unless they had submitted tutor-marked assignments. Official announcements on IGNOU assignment submission and the IGNOU June TEE 2021 date will be made in the coming days. Last year, IGNOU assignment submissions were done in an online format. Only final-year students took the IGNOU exams, while other students were advanced based on internal assessments. This year, the university is asking the government to make a final statement on IGNOU's June TEE 2021.
The semester exams are being held online at universities throughout the world. IGNOU, on the other hand, accepts students from rural India. As a result, conducting the IGNOU June TEE 2021 exam online would be impossible. As per recent reports, the deadline for submitting IGNOU assignments will be extended until May 2021. IGNOU's June TEE 2021 could also be postponed; a decision will be made later. Students can visit the official website for more information on the IGNOU June TEE 2021.
Step to fill online application
Step 1: Go to IGNOU's official website, ignou.ac.in.
Step 2: Go to the Register Online section and choose the option for Fresh Registration or Re-registration.
Step 3: Carefully read the instructions before filling out the application form.
Step 4: Complete the registration process by entering the necessary information.
Step 5: Complete the application process by paying the application fee, double-checking the application information, and clicking the submit button.
Step 6: Save the confirmation page as a printout for future reference.
.
List of Documents Required IGNOU Admission
Photograph Scanned (less than 100 KB)
Signature that has been scanned (less than 100 KB)
Age Proof scanned copy (less than 200 KB)
a scanned copy of the appropriate educational qualifications (less than 200 KB)
If applicable, a scanned copy of the experience certificate (less than 200 KB)
If you are a SC/ST/OBC, a scanned copy of your category certificate is required (less than 200 KB)
If you are below the poverty line, a scanned copy of your BPL certificate is needed (less than 200 KB)