Delhi University Final Semester Exams 2021, Exam Date Announced soon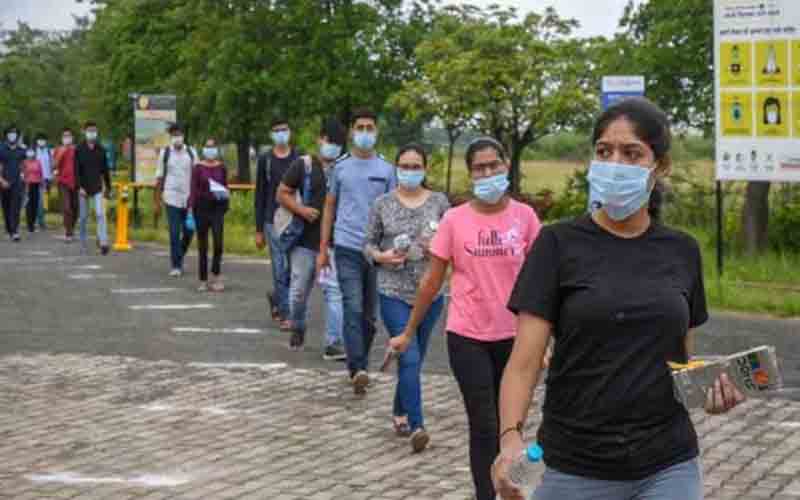 Published by : stepincollege
Delhi University Final Semester Exams 2021
Delhi University Exam Soon: The dates and mode of the Delhi University Final Semester Exams 2021 will be announced soon. On April 29, the university announced that a decision on final semester exams would be made in light of the COVID 19 situation. Between May and June, the Delhi University Final Semester Exams 2021 will be held. "In light of the Covid-19, the University of Delhi will conduct final exams (May-June 2021) in compliance with UGC guidelines and advice from the Ministry of Education and the Ministry of Health. #StaySafeStayHealthy" reads a recent tweet from DU. Here is a connection to the notification." In response to student requests for exam postponements, DU has agreed to review the exam schedule. Due to COVID 19, not only students but also teachers are requesting a postponement of Delhi University's final semester exams in 2021.
Official Notification: "Concerned for the health and safety of our students, which is our priority, the decision on Delhi University Final Semester Exams 2021 will be taken soon as per the UGC guidelines," according to the official notice from DU. The University will then assess the situation and make a decision."
It goes on to say that students do not believe rumors and should strictly adhere to the notices and instructions posted on the University's website, du.ac.in. The University of Delaware has already stated that the decision on the mid-term semester/year review will be made at a later date. Students can visit the official website for more information on the Delhi University Final Semester Exams 2021.
DU Entrance Exam: Entrance exams for PG, MPhil, and Ph.D. degree programs are held at DU. Colleges hold entrance exams for a limited number of undergraduate courses. Entrance exams for PG courses are conducted by the university's various departments. Generally, the PG entrance exam is conducted on the DU North campus. There are both objective and subjective questions on the entrance exam. The entrance exam has a maximum score of 100. The entrance exam merit list is compiled using the scores obtained in the entrance exam and qualifying examination. The MPhil and Ph.D. entrance exams are conducted by the respective departments. The test is subjective and assesses a candidate's ability to comprehend and interpret concepts in their field.
DU Cutoff: The University publishes its cut-off list for UG courses after the application process is completed. The minimum percentage needed for admission to a specific course, in a particular college, is known as the cutoff. The University will continue to issue cut-off lists until all seats in associated colleges have been filled. The number of applicants in a given year and the highest percentage scored by students in the qualifying exam are both factors that influence the DU cut-off. Women, candidates from disadvantaged minorities, and those applying under the ECA quota are also given a break in the cutoff marks.