VITEEE 2021 Exam Dates Published, Click Here to Know Registration Process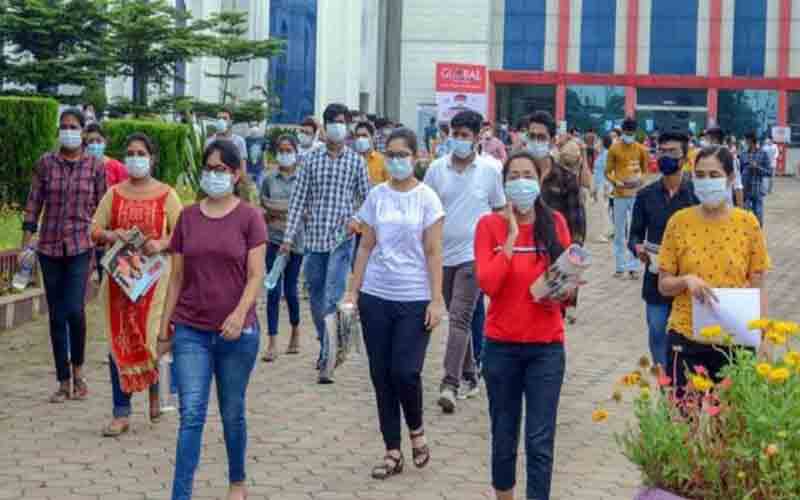 Published by : stepincollege
VITEEE 2021 Exam Dates Published
VITEEE Exam Dates: Exam dates for VITEEE 2021 have been announced. With the publication of the brochure, VIT University declared the VITEEE 2021 significant dates. The application form for VITEEE 2021 was released on November 30, 2020. The deadline to submit an application is May 20, 2021. VITEEE 2021 exam dates have been announced by Vellore Institute of Technology. On May 28, 29, and 31, 2021, the VIT Engineering Entrance Examination will be held. The test will be proctored remotely over the internet. Candidates can access the official notice at viteee.vit.ac.in, VIT's official website.
Eligibility and Marking Schema: The application deadline for the review is May 20, 2021. Candidates who wish to apply for the exam must have received a minimum of 60% in Physics, Chemistry, and Mathematics/Biology in their qualifying examination (+2/Intermediate). Candidates must have been born on or after July 1, 1999, to be qualified to take the exam. A total of 125 multiple-choice questions will be included in the report (MCQs). Candidates who are taking or have completed class 12 or have completed a plus two or equivalent level of education are eligible to apply. A total of 125 multiple-choice questions will be included in the report (MCQs). There will be no repercussions. The majority of the questions will come from the state board and CBSE curriculum.
How to Make an Application
Candidates should apply online by following the basic steps outlined below.
• Go to viteee.vit.ac.in, VITEEE's official website.
• To register online, fill out the registration details.
• Now use the login information to access the account.
• Complete the application form and submit the application fee.
• Double-check that you have all of the necessary paperwork.
• When you click send, your application will be submitted.
• Save the confirmation page to your computer and hold a hard copy for future reference.
Candidates are chosen based on their performance in the Computer Based Test / Qualifying Exam. Based on their ranking, selected applicants will be contacted for online/onsite counselling. Physics, Chemistry, Biology, Mathematics, and English will all be included. You will receive 40 questions per subject for PCM (Physics, Chemistry, Mathematics) and PCB (Physics, Chemistry, Biology) and five questions for English. PCM students will be able to take up to 20 Bachelor of Technology (BTech) courses. All who complete PCB will be qualified for BTech programmes in Bio-Medical Engineering, Biotechnology, and Computer Science.
VITEEE 2021: The Vellore Institute of Technology conducts the VITEEE every year for admission to undergraduate engineering courses (BTech) at participating institutes. VITEEE is held every year to enrol students in different undergraduate courses. Every year, approximately two lakh students apply for VITEEE. Admission to B.Tech programmes at VIT Vellore, Chennai, Bhopal, and Amravati will be provided to all qualified candidates. VITEEE has been used to offer admission to the university's BDes (Industrial Design) programme since 2018. The number of seats available and the method of selection would be entirely up to the Management's discretion.