Gujarat Cancels College, University Exams, To Grant Merit-Based Progression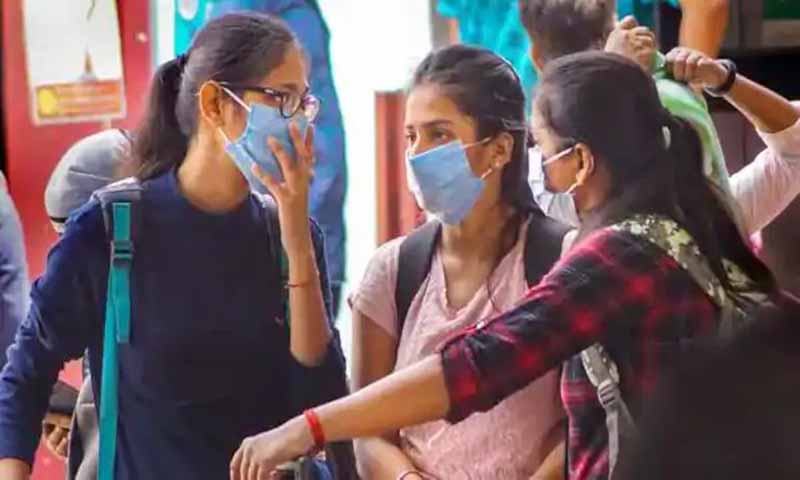 Published by : stepincollege
Gujarat Cancels College, University Exams, To Grant Merit-Based Progression
Gujarat's Government Decided: Gujarat's government has decided to postpone college and university exams. Merit-based advancement would be offered to students. Due to an increase in COVID19 cases across the country, the Gujarat government has decided to cancel all college and university exams in the state. The state government has declared that all students in colleges and universities will be promoted without having to take exams. Vijay Rupani, the state's Chief Minister, has provided merit-based advancement to students in the second, fourth, and sixth semesters. Except for medical and paramedical students, a total of 9.50 lakh students from all colleges and universities will be promoted.
Fears of Second COVID-19 Pandemic: Amid fears of a second COVID-19 pandemic, the Gujarat government declared on May 21 that university students would be promoted without having to take an exam. According to the Chief Ministers Office (CMO), over 9.5 lakh students in the second, fourth, and sixth semesters have earned merit-based advancement, with the exception of those in medical and paramedical programmes. This merit-based progression is available to students of both private and public colleges and universities.
Gujarat CMO announcement on Twitter: The Gujarat CMO made the announcement on their official Twitter account. "In a big relief for over 9.50 lakh undergraduate college students, CM Shri @vijayrupanibjp agrees to offer Merit-Based Progression to the 2nd, 4th, and 6th-semester students of all Govt and Pvt colleges/universities of the State, other than medial-para medical courses," the tweet reads. Due to the pandemic, the state government had already declared that students in grades 9 to 11 would be promoted without exams this year. According to the Gujarat Board's guidelines, school principals can give students in Class 9 and 11 more than 10 points as a grade.
For Class 10-12th Exams: The state government had previously declared that students in Classes 9 to 11 would be promoted without having to take exams. School principals can award more than 10 marks as grace marks to Class 9 and 11 students, according to the Gujarat Secondary and Higher Secondary Education Board (GSHSEB) mass promotion guidelines. The GSHSEB mass promotion guideline stated that "due to COVID-19, exams were not performed" on Class 9 and Class 11 mark sheets. In April, Gujarat released promotion guidelines for classes 9 and 11. The state government later decided to cancel the SSC or Class 10 final exams in May.
According to a government statement, Chief Minister Vijay Rupani made the decision to encourage Class 10 students in the greater interest of students and to prevent them from being infected with the coronavirus. It added that a decision on repeaters – students who had failed previous attempts and were scheduled to sit for exams this year – would be made after an assessment of the situation once COVID-19 cases have dropped. Exams for students in grades 12 and 13 have also been deferred. The government stated that once the COVID-19 situation improves, a decision on the 12th board exams will be made.