CA Foundation 2021: Exam Details, Eligibility, Cutoff, Application Form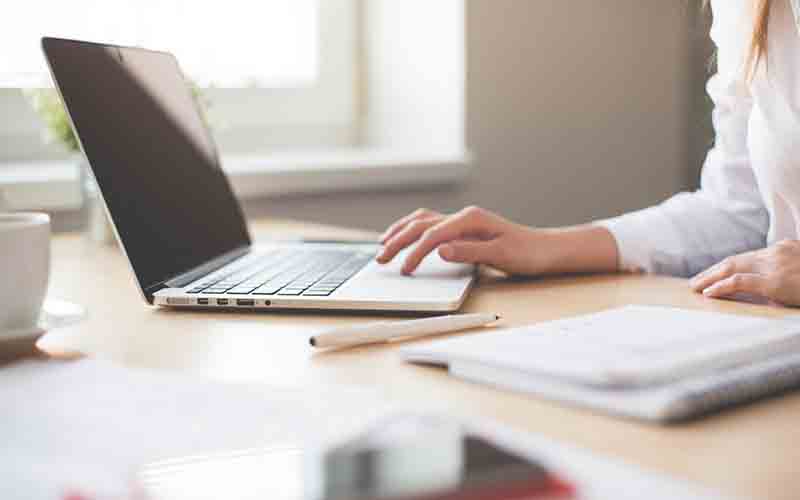 Published by : stepincollege
CA Foundation 2021: Exam Details, Eligibility, Cutoff, Application Form
CA Foundation is a national-level exam conducted in the months of January, June, and November/December. Candidates who want to become Chartered Accountants in India attend this course. It was previously known as the CA Common Proficiency Test (CA CPT).
CA Foundation Exam Highlights
| | |
| --- | --- |
| Elements | Details |
| Exam Name | CA Foundation (earlier known as Common Proficiency Test) |
| Acronym | CA Foundation (earlier known as CA CPT) |
| Conducting Authority | The Institute of Chartered Accountants of India (ICAI) |
| Level of Exam | National |
| Exam Category | Undergraduate (UG) |
| Course Offered | Chartered Accountancy in India |
| Mode of Exam | Offline i.e. Pen and Paper-based Test (PPT) |
| Exam Medium | English |
| Duration of Exam | 4 Hours (2 Hours for each exam Session) |
| Frequency | Multiple times a year |
Important dates
Important Events

Dates

Application Form Start Date

March 31, 2021

Last Date to submit the application form

May 4, 2021

Submission of Application with Late Fees of INR 600 or US$10

To be announced

Application correction window

Online exam forms re-opened

Admit Card Availability

To be announced

CA Foundation January 2021 Exam Date

Jun 24, 2021, to Jun 30, 2021

Results Date

To be announced
Time and Schedule of CA Foundation Exam
Examination

Paper(s)

Exam. Timings (IST)

Duration

Foundation

Paper 1 & 2

2 PM to 5 PM

3 Hours

Paper 3 & 4*

2 PM to 4 PM

2 Hours
CA Foundation 2021 Eligibility criteria
Education
The candidate must have completed 10+2 (Senior Secondary) or an equivalent qualification.
Aspirants must have passed a national or state-recognized Board of Secondary Education in India's 10+2 level (Senior Secondary) qualifying examination. Aspirants must register with the ICAI's Board of Studies (BoS) or move to the Common Proficiency Course. This should be completed by October 2, 2021.
If it has been three years since their CA Foundation registration, candidates should have their enrollment to the Common Proficiency Course re-validated. This is due to the three-year validity of the CA Foundation course registration.
CA Foundation 2021 Exam Centres
CA Foundation Exam Centre Cities

Agra

Guntur

Ongole

Ahmedabad

Gurgaon

Palakkad

Ahmednagar

Guwahati

Palghar

Ajmer

Gwalior

Pali Marwar

Akola

Haldwani

Panipat

Alappuzha

Haridwar

Panvel

Aligarh

Hisar

Parbhani

Allahabad

Hubli

Patiala

Alwar

Hyderabad

Patna

Ambala

Ichalkaranji

Pimpri-Chinchwad

Amravati

Indore

Pondicherry

Amritsar

Jabalpur

Pune

Anand

Jaipur

Raipur

Anantapur

Jalandhar

Rajamahendravaram

Asansol

Jalgaon

Rajkot

Aurangabad

Jalna

Ranchi

Badlapur

Jammu

Ratlam

Banswara

Jamnagar

Ratnagiri

Bareily

Jamshedpur

Rewa

Bathinda

Jhansi

Rewari

Beawar

Jhunjhunu

Rohtak

Belgaum

Jind

Rourkela

Bellary

Jodhpur

Saharanpur

Bengaluru

Junagarh

Salem

Berhampore

Kaithal

Sambalpur

Bhagalpur

Kakinada

Sangli

Bharatpur

Kannur

Sangrur

Bharuch

Kanpur

Satara

Bhavnagar

Karimnagar

Satna

Bhilwara

Karnal

Shimla

Bhiwandi

Kishangarh

Shimoga

Bhiwani

Kolhapur

Sikar

Bhopal

Kolkata

Siliguri

Bhubaneswar

Kollam

Sirohi

Bhuj

Kota

Sirsa

Bikaner

Kottayam

Sivakasi

Bilaspur

Kozhikode

Solapur

Bundi

Kumbakonam

Sonepat

Burhanpur

Kurnool

Sri Ganganagar

Chandigarh

Latur

Srinagar

Chandrapur

Lucknow

Surat

Chennai

Ludhiana

Surendranagar

Chhindwara

Madurai

Thane

Chittorgarh

Malappuram

Thiruvanthapuram

Churu

Mandsaur

Thrissur

Coimbatore

Mangalore

Tinsukia

Cuttack

Mapusa (Goa)

Tiruchirapalli

Dehradun

Margao (Goa)

Tirunelvelli

Delhi/New Delhi

Mathura

Tirupati

Dhanbad

Meerut

Tripura

Dhule

Moradabad

Tuticorin

Durg

Mumbai

Udaipur

Durgapur

Muzzafarnagar

Udupi

Eluru

Muzaffarpur

Ujjain

Ernakulam

Mysore

Vadodara

Erode

Nagpur

Vapi

Faridabad

Nanded

Varanasi

Fatehabad

Nashik

Vasai

Firozabad

Navi Mumbai

Vellore

Gandhidham

Navsari

Vijayawada

Gandhinagar

Neemuch

Visakhapatnam

Ghaziabad

Nellore

Warangal

Gondia

Nizamabad

Yamuna Nagar

Gorakhpur

Noida

Yavatmal
Step to prepare for the CA Foundation 2021 Exam
Make a timetable that works for you.
Make brief notes on the topics covered in the syllabus.
Know how to use a calculator effectively.
Every day, revise three to four times.
Attempts as many mock tests as possible.
To keep track of time during the exam, use time-management strategies for each section.
Practice papers from prior years. It will assist applicants in determining the kinds of questions that will be asked on the exam.
Step to apply for CA Foundation
Candidates can apply for the CA Foundation 2021 test by following the processes outlined below.
Candidates should go to the official website and select the 'login/register option.
Fill out all of the essential information and then click the 'Register' button to register as a 'New User.'
Your login ID and password will be sent to the email address you provided during registration.
Now login and fill up your personal information and address information for registration, then save the information.
Then, on the application form, put in the academic information, exam center options, and so on.
Pay the CA foundation application fee, then add your scanned photo and signature before clicking the submit button. You've now finished the application procedure.
CA Foundation 2021 Registration Fee
The registration fee of CA Foundation is tabulated below:
| | | |
| --- | --- | --- |
| Details of Fee | For Indian Nationals (INR) | For Foreign Students (USD) |
| Cost of Foundation Prospectus | 200 | 20 |
| Foundation Registration Fee | 9000 | 700 |
| Subscription for Student's Journal (For One Year ) (Optional) | 200 | 20 |
| Subscription for Member's Journal (For One Year ) (Optional) | 400 | 40 |
| Total | 9800 | 780 |
CA Foundation 2021 Application Form
Application Fee
The cost of applying for the CA foundation is determined by the location of the candidate's chosen test center.
| | |
| --- | --- |
| Exam Centre | Application Fee |
| For Indian Centres | INR 1500 |
| For Katmandu (Nepal) Centre | INR 2200 |
| For Overseas Centres (Abu Dhabi, Doha, Dubai, Muscat) | US$ 325 |
Documents required to apply for CA Foundation
Candidate's name, valid email address, and other personal details.
Permanent Address
Academic details
Scanned images of the candidate's recent photograph and signature.
Online fee payment options.
CA Foundation 2021 Exam Pattern
CA Foundation 2021 is a test that takes place offline (Pen and Paper Based). CA Foundation 2021 Exam can be taken in either English or Hindi, depending on the student's preference, twice a year.
CA Foundation will consist of 4 papers, with Papers 1 and 2 being subjective and Papers 3 and 4 being objective.
Paper 1: Principles And Practice Of Accounting.
Paper 2: Business Laws And Business Correspondence
Paper 3: Business Mathematics, Logical Reasoning, And Statistics
Paper 4: Business Economics And Business & Commercial Knowledge
Details regarding CA Foundation Exam Pattern is given below:
| | |
| --- | --- |
| Particulars | CA Foundation 2021 |
| Conducting Body | Institute Of Chartered Accountant Of India (ICAI) |
| Level of Exam | National Level |
| Frequency of Exam | Multiple times a year |
| Mode Of Exam | Offline |
| Mode of Registration | Online |
| Number of Papers | 4 |
| Duration | Paper 1 &2: 3 hours & Paper 3 & 4: 2 hours |
| Negative marks | Only for Paper 3 and 4 (0.25), i.e is 1/4th of marks |
| Basic Eligibility | Passed Class 12 or Appearing for Class 12 in Current Year |
| Exemptions | Graduates and Post Graduates or Candidates with Equivalent Qualification |
| Marking Scheme | 100 marks each paper |
| Negative Marking | No negative marking for Paper 1 & 2, 0.25 marks for Paper 3 & 4. |
| Official Website | icai.org |
| Difficulty level | Moderate |
CA Foundation 2021 Syllabus
Principles and Practice of Accounting
Theoretical Framework
Accounting Process
Bank Reconciliation Statement
Inventories
Concept and Accounting of Depreciation
Accounting for Special Transactions
Final Accounts of Sole Proprietors
Partnership Accounts
Financial Statements of Not-for-Profit Organisations
Introduction to Company Accounts
Basic Accounting Ratios (profitability, solvency, liquidity, and turnover)
Business Laws & Correspondence and Reporting
Section A
Business Laws The Indian Contract Act, 1872
The Sale of Goods Act, 1930
The Indian Partnership Act, 1932
The Limited Liability Partnership Act, 2008
The Companies Act, 2013
Section B
Business Correspondence and Reporting
Communication
Sentence Types
Vocabulary Root Words, Synonyms, Antonyms, Prefixes, Suffixes, Phrasal Verbs, Collocations & Idioms
Comprehension Passages
Note Making
Introduction to basic writing
Precis Writing
Article Writing
Report Writing
Writing Formal Letters
Writing Formal Emails
Resume Writing Meetings
Business Mathematics and Logical Reasoning & Statistics
Part A
Business Mathematics
Ratio and proportion, Indices, Logarithms
Equations and Matrices
Linear Inequalities with Objective Functions and Optimizations
Time value of Money
Permutations and Combinations
Sequence and Series
Sets, Functions, and Relations
Basic concepts of Differential and Integral Calculus
Part B
Logical Reasoning
Number Series
Direction Tests
Setting Arrangements
Blood Relations Syllogism
Part C
Statistics
Statistical Description of Data
Measures of Central Tendency and Dispersion
Probability
Theoretical Distributions
Correlation and Regression
Index Numbers and Time Series
Business Economics and Business and Commercial Knowledge
Part 1
Business Economics
Introduction to Business Economics
Theory of Demand and Supply
Theory of Production and Cost
Price Determination in Different Markets
Business Cycles
Part 2
Business and Commercial Knowledge
Business and Commercial Knowledge: An Introduction
Business Environment
Business Organizations Government Policies for Business Growth
Organizations Facilitating Business
Common Business Terminologies
Step to download CA Foundation Admit Card
Candidates can follow these instructions to download their admission cards after the ICAI publishes them on its official website.
Go to the official website to learn more.
You must use your credentials to log in.
Now look for the icon "Admit Card," click it, and your admit card will appear.
To get a printout of your to admit card, go to Print Admit Card and select A4 size.
Steps to check the CA Foundation 2021 Result
Step 1: Go to the ICAI's official website, www.icaiexam.icai.org.
Step 2: Find and click on the CA Foundation 2021 Result link.
Step 3: Click the Submit button after entering the Registration Number or Roll Number and Pin Number.
Step 4: Save the output to your system and print it off for future reference.
CA Foundation 2021 Cut off
To be shortlisted for the Common Proficiency Course, candidates must earn the minimum marks specified by the ICAI (CPC). Candidates must have a minimum of a 50 percent average and a minimum of 40 percent in each paper to be considered. The exam authority publishes the cut-off along with the exam result. Candidates must keep in mind that the cut-offs for each category are different, thus they must verify the cut-offs for each category.
Factors Affecting CA Foundation Cut Off
CA Foundation Cut Off is determined by a number of parameters that influence candidates' eligibility for the next step of the counseling process. The following are some of the main elements that are taken into account while determining the CA Foundation Cut Off:
The number of candidates who have applied for the exam.
Seat Availability
The number of candidates who have appeared for the exam.
Previous years' cut-off trends.
The number of candidates who qualified for the exam.
Reserved Categories
Marking Scheme
Paper difficulty levels
CA Foundation Cut Off 2021 (Expected)
The minimum marks required to pass the CA Foundation 2021 test for each paper are listed below. The projected sectional cut-off marks for each of the papers are listed in the table below.
Section

Sectional Cut Off for CA Foundation

Overall Percentage Required

Paper I- Principles and Practice of Accounting

40 Marks

50%

Paper-II- Business Laws and Business Correspondence and Reporting

40 Marks

Paper III- Business Mathematics and Logical Reasoning & Statistics

40 Marks

Paper IV- Business Economics and Business and Commercial Knowledge

40 Marks