PESSAT 2021 Exam Date (Out), Deadline to Finish Application form will be 25th July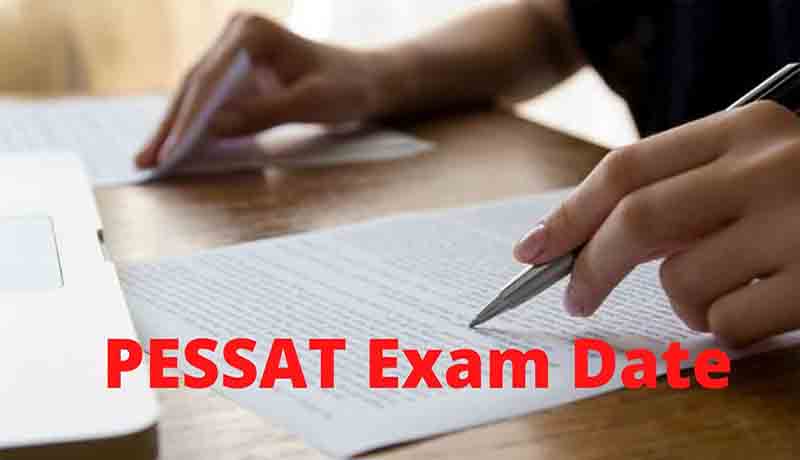 Published by : stepincollege
PESSAT 2021 Exam Date (Out), Deadline to Finish Application form will be 25th July
PESSAT Exam date 2021: The exam dates for the PESSAT 2021 exams have been released by PES University. The PESSAT 2021 tests are set to take place from July 30 to August 20, 2021, according to the official website. The institution has previously postponed the exams due to the COVID-19 situation.
The deadline for students to finish the registration and application process for the PESSAT 2021 examinations is July 25, 2021, according to the timetable provided on the official website. However, students in Bangalore have until July 30, 2021, to submit their online applications. Candidates who have not yet completed the online application procedure should go to the official website to finish the registration and application procedure. The official website - pessat.com - has a link to register for PESSAT 2021. Candidates can also apply online for the PESSAT 2021 exam via the direct link provided below.
PESSAT 2021 Registration and Application Process
Step 1: Go to PES University's official website.
Step 2: Go to the PESSAT Admission Page for 2021.
Step 3: Go to the PESSAT 2021 registration page and fill out the needed information.
Step 4: Log in with the login credentials and complete the PESSAT 2021 application.
Step 5: Submit the PESSAT application fee and upload all required certifications.
Step 6: Go to the PESSAT 2021 final submission website.
Candidates that pass the PESSAT 2021 admission exam will be entitled to participate in the counseling procedure, which will begin on September 3, 2021. For admission to the university's undergraduate programs, a computer-based entrance examination will be administered.
PESSAT 2021 Eligibility Criteria: The authorities have established a baseline set of conditions that interested applicants must meet. These include the following academic requirements:
Qualifying Examination: Candidates must have completed class 10+2 from a recognized educational institution.
Mandatory Subjects: Candidates should have a background in physics, mathematics, computer science, electronics, and biotechnology.
Minimum Score: They must achieve a minimum aggregate score of 60% in the qualifying examination's essential subjects.
Step to download PESSAT Admit Card 2021
Step 1: Go to the official website
Step 2: Go to the PESSAT admit card page and click on it.
Step 3: Enter your registration number as well as your email address.
Step 4: Candidates must set a day and time for their interview.
Step 5: The admit card will be presented on the screen after the slots have been booked.
Step 6: Print down your PESSAT admission card after downloading it.
PESSAT: The People's Education Society Scholastic Aptitude Test (PESSAT) is an aptitude test administered by the People's Education Society. PES University holds it for admission to several programs such as BTech, BBA, BBA in Hotel and Event Management, MTech, MBA, MCA, MSc in Engineering, and MTech, MBA, MCA, MSc in Engineering. After passing the PESSAT 2021, admission to these programs will be granted. PESSAT DAT is required for those seeking admission to Design programs. Candidates will be shortlisted based on their performance in the personal interview phase as well as their test result. PESSAT 2021 will not be accepted for PESIT South Campus, PESIMSR, or PES Central Campus admissions.
Admission to B Arch will be based on the NATA result, whereas admission to BBA LLB (Hons) would be based on the CLAT score. Eligible applicants can apply online starting December 20, 2020, by filling out the PESSAT 2021 application form. For candidates outside of Bengaluru, the application window will continue to open until June 7, while for candidates in Bengaluru, it will remain available until June 17. PESSAT 2021 will be held at several exam centers around the country for engineering admissions.