REET 2021 Exam Date Declared: Click here for more Information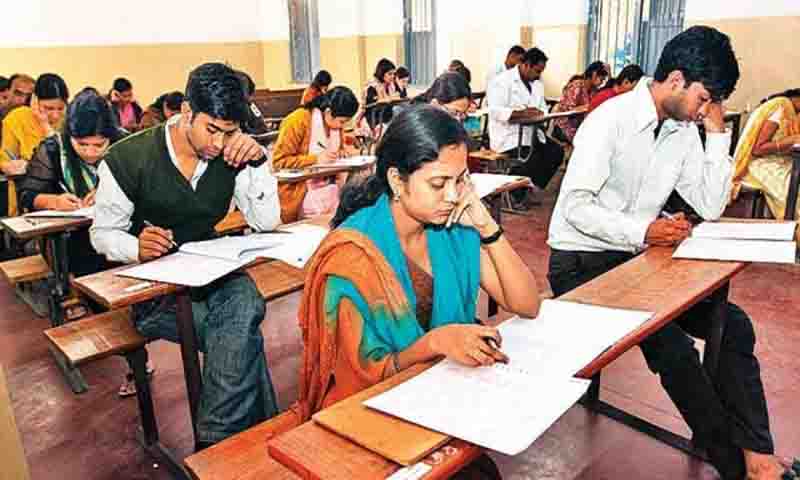 Published by : stepincollege
REET 2021 Exam Date Declared: Click here for more Information
REET Exam Date 2021: REET 2021 exam date has been declared for the Rajasthan Eligibility Examination for Teachers. Govind Singh Dotasra, the state's education minister, stated last evening that the exam would now be held on September 26, 2021. Candidates from the economically disadvantaged group, known as EWS candidates, will have their applications reopened. On rajeduboard.rajasthan.gov.in, candidates will be able to apply online. The exam was originally planned for June 20, but because of the epidemic, it was postponed.
"It has been decided to conduct the exam on the 26th of September," Dotasra announced on Twitter. From June 21 to July 5, applications for EWS candidates will be accepted. The updated press statement will be issued by the board of secondary education very soon." The administration has also decided to abandon its appeal in the Supreme Court against the HC judgment to issue a waiting list for English subjects in REET 2016 recruiting, according to the Chief Minister. "As a result of this decision, appointments will be arranged for those on the waiting list. He expressed his heartfelt greetings to all of the contestants.
REET Exam 2021: REET, the state's Teacher Eligibility Test, has already been postponed six times. The exam, which is set to take place in 2019, has been a source of tremendous concern for lakhs of candidates interested in teaching third grade in the state. The REET exam was originally set for June 20, 2021, but was postponed due to the pandemic's second wave.
For the REET 2021 exam, a total of 16, 40, 319 candidates have applied. 3.6 lakh candidates applied for the first level, 3.6 lakh for the second level, and over 9 lakh for both. Rajasthan Board of Secondary Education is in charge of the examination.
RTET Selection Procedure 2021: To pass the RTET, an applicant must go through the following stages of the selection process:
RTET Application form: Candidates must first complete an online RTET application form on the BSER's official website. Candidates must pay the RTET application fee online after completing the online application and giving all required information.
RTET Admit Card: Candidates can download their RTET admit card from BSER's official website one week before the examination. The admit card contains all pertinent information about the exam, such as the date, time, and location of the test center.
RTET or REET exam: The REET exam is held at the state level for the recruitment of primary (Level I) and upper primary (Level II) teachers (Level II). Teachers for grades 1–5 are recruited at Level I, whereas teachers for grades 6–8 are recruited at Level II.
Result: The RTET result is announced shortly after the assessment process is completed. All qualified candidates will receive RTET passing certificates, and they will be able to apply for teaching positions in Rajasthan schools in the order of merit.
RTET Exam Pattern Highlights
RTET Paper-I (Level I)
Duration of exam: 2.5 hours (150 minutes)
Total questions: 150
Total marks: 150
Exam mode: Offline
Number of subjects: 5
Names of subjects:
Child Development and Pedagogy
Language-I (Hindi, English, Sanskrit, Gujarati, Urdu, Sindhi, Punjabi)
Language-II (Hindi, English, Sanskrit, Gujarati, Urdu, Sindhi, Punjab)
Mathematics
Environmental Studies
Type of questions: Objective or Multiple-Choice Questions (MCQs)
Difficulty level of questions in the exam: Class 12 level
Marking scheme: +1 for the correct answer
Negative Marking: No negative marking for wrong answers
RTET Paper-II (Level II)
Duration of exam: 2.5 hours (150 minutes)
Total questions: 150
Total marks: 150
Exam mode: Offline
Number of subjects: 4
Names of subjects:
Child Development and Pedagogy
Language-I (Hindi, English, Sanskrit, Gujarati, Urdu, Sindhi, Punjabi)
Language-II (Hindi, English, Sanskrit, Gujarati, Urdu, Sindhi, Punjab)
Science and Mathematics Or Social Science
Type of questions: Objective or Multiple-Choice Questions (MCQs)
Difficulty level of questions in the exam: Class 12 level
Marking scheme: +1 for the correct answer
Negative Marking: No negative marking for wrong answers