AEEE Result 2021 Declared: Counseling will starts from 11th to 14th July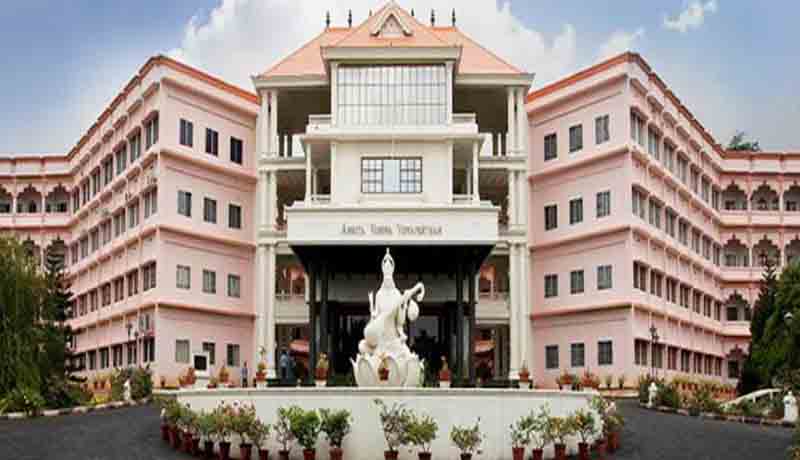 Published by : stepincollege
AEEE Result 2021 Declared: Counselling will starts from 11th to 14th July
AEEE Result 2021 Declared: The Amrita Vishwa Vidyapeetham has announced the AEEE 2021 Results for the recently completed engineering entrance exam, according to the most recent update. At aoap.amrita.edu, candidates who took the institute-level entrance test can check their individual results and download the AEEE Result Scorecard 2021. Alternatively, candidates can go straight to the official website's result checking page by clicking on the direct link provided below:
Step to check AEEE Result 2021 online: The Amrita Vishwa Vidyapeetham has made the AEEE 2021 Results available to candidates online, keeping in mind the current situation and ensuring simple availability of result scorecards and information to the students. Candidates can easily finish the result checking procedure by following the easy instructions below:
Step 1: Go to aoap.amrita.edu to access the results site.
Step 2: Go to the page's Result Link and click it.
Step 3: You will be redirected to the application portal's login page.
Step 4: Enter your AEEE phase 2 registration number/email address, as well as your date of birth.
Step 5: Double-check all of the information and submit it.
Step 6: The AEEE result for 2021 will appear on the screen.
Step 7: Print the result scorecard after downloading it.
AEEE Counseling: The admission and counseling process for candidates will begin after all parts of AEEE 2021 have been completed. From July 11 to 14, AEEE 2021 will be in its final phase. Phase III, the final phase, will be conducted remotely. The deadline for submitting Phase III applications is July 5. Amrita.edu is accepting applications for the AEEE 2021. Candidates who applied in the previous two phases are eligible to apply in the third phase after completing the willingness submission process, which begins Monday at 9 a.m. From July 7 through July 9, the AEEE 2021 slot booking process will begin. Mock examinations will be held from 10 a.m. to 5 p.m. on July 8 and 10, prior to the actual exam. The Phase III tests will take place from July 11 to July 14. Exams will be hel
d in two sessions: 10 a.m.–11.30 a.m., and 2 p.m.–3.30 p.m. Candidates can also seek a retest if they fail their first attempt at Amrita University. The retest will take place on July 16.
Amrita Engineering Entrance Exam: The Amrita Engineering Entrance Examination (AEEE) is a university entrance exam. The AEEE is held at the Amrita Vishwa Vidyapeetham for BTech admissions. The AEEE 2021 phase 2 exam was held as an online proctored exam from June 11 to 14 due to the current COVID-19 pandemic. The AEEE 2021 phase 1 exam was held on April 17th and 18th.
AEEE Eligibility Criteria 2021: To be eligible for the AEEE entrance exam in 2021, candidates must achieve the following requirements:
Age: To be eligible for the AEEE, candidates must have been born on or after July 1, 2000.
Educational Qualification: Passed their 10+2 (class XII) or equivalent examinations with a 60 percent total grade point average in Mathematics, Physics, and Chemistry, with at least 55 percent in each of these three subjects.
Candidates seeking admission purely on the basis of their Pearson UG Entrance Examination score must have a combined score of at least 75% in PCM and 75% in Mathematics.
AEEE 2021 Programmes Offered
Aerospace Engineering (AE)
Chemical Engineering (ChE)
Civil Engineering (CE)
Computer & Communication Engineering (CCE)
Computer Science & Engineering (CSE)
Computer Science & Engineering (Artificial Intelligence) (CAI)
Electrical & Computer Engineering (ELC)
Electrical & Electronics Engineering (EEE)
Electronics & Communication Engineering (ECE)
Electronics & Computer Engineering (EOC)
Mechanical Engineering (ME)