Karnataka SSLC/10th Exam Time Table 2021 Released, Check Exam Pattern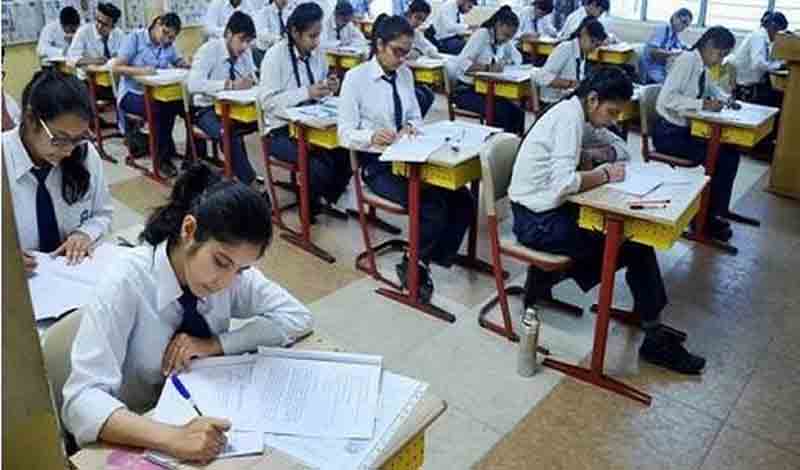 Published by : stepincollege
Karnataka SSLC/10th Exam Time Table 2021 Released, Check Exam Pattern
Karnataka SSLC Exam 2021: According to media reports, the exam schedule for the Secondary School Leaving Certificate Examination (SSLC)/10th exam was issued by Karnataka Education Minister Suresh Kumar. The exams will last two days, according to the Karnataka SSLC calendar. The first three papers - science, mathematics, and social science - have been combined into one, while the languages paper will be held separately. Suresh Kumar went on to say that thorough efforts are being made to ensure a secure environment in which children can take their exams without fear. According to him, the SSLC exams are required for pupils to choose their stream.
Karnataka SSLC Exam 2021 Date and Time: The state board of Karnataka will hold the class 10th test on two days. The exam for core topics such as Mathematics, Social Science, and Science will be held on July 19th, 2021, and the language subject exam will be held on July 22nd, according to the programme. Both exams will take place between 10.30 a.m. and 1.30 p.m. The department will provide a three-day break between each examination.
Karnataka SSLC Exam Pattern 2021: Multiple-choice questions will be included in the SSLC exam this year. Optical mark readers will also be used on the answer papers (OMR). Each subject will be worth a total of 40 points. There will be only one question paper with the three core subjects totalling 120 points. The first paper will be broken into three sections: math, science, and social science. Similarly, three subjects from I, II, and III languages would be part of a question paper with a total of 120 marks for language exams. A total of 40 points will be awarded for each topic.
Model Question Paper and Sample Papers: Students were also advised by Education Minister Suresh Kumar that there will be no additional tests this year. "A, B, and C grades will be assigned based on the marks. The minister continued, "We will soon post a sample question paper on our website." An example document has also been posted to the website. The same will be distributed to schools in order to instruct pupils on how to write it.
Preparation to conduct Karnataka SSLC Exam: The government has previously disclosed the teachers' standard operating procedure (SOP). The SOP required that disinfectant solutions be sprayed on the test halls, furnishings, and toilets on a daily basis, both before and after the exam. Other directions are as follows:
To ensure physical distance, there would be 12 children in the test hall and only one kid at each desk.
In addition, the SOP stated that students should not congregate at any moment.
In rural locations, efforts should be taken to ensure that test centres are set up in such a way that students do not have to go to the taluk level to take the exam.
It is required to vaccinate the instructors, workers, and authorities involved in administering the examination with the help of the district administration.
According to the Technical Advisory Committee on COVID-19, students will be allowed to wear surgical or excellent cotton masks.
N-95 masks will be handed to all invigilators.
All exam centres will conduct a mandatory health check, during which students will be sanitised and subjected to thermal screening.
At each location, paramedics and ASHA personnel will be present.
The SSLC exams will be taken by over 8.75 lakh children in over 6000 centres across the state, with the number of exam centres more than doubling from last year to ensure social separation. Also, amid the current covid-19 outbreak, the Karnataka government-held SSLC exams last year, despite opposition parties and experts expressing concerns about infection transmission. According to the minister's information, 8.46 lakh students took the exam last year.