Karnataka SSLC Exam 2021: Class 10 Exam Hall Tickets, Model Question Paper Released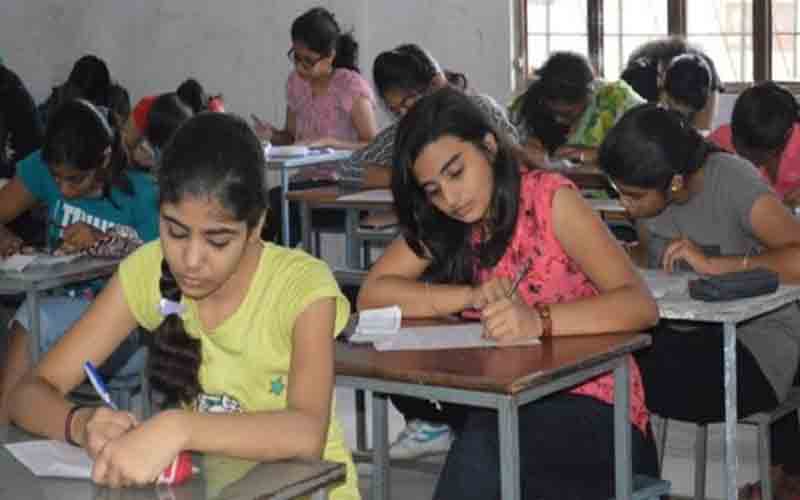 Published by : stepincollege
Karnataka SSLC Exam 2021: Class 10 Exam Hall Tickets, Model Question Paper Released
Karnataka SSLC Exam 2021 Hall Tickets Released: The Karnataka Secondary Education Examination Board (KSEEB) has issued the SSLC Exam 2021 Hall Tickets as well as Model Question Papers for the upcoming Class 10 Examination, according to the most recent update. Students who have registered for the Karnataka SSLC Exam 2021 can access their individual hall tickets by visiting the sslc.karnataka.gov.in exam portal. The Karnataka SSLC Exams 2021 are slated to take place over two days, with the first set of exams taking place on July 19th and the second set taking place on July 22nd.
Admit Cards to be Available via Schools: While the Karnataka SSLC Hall Tickets 2021 have been formally distributed by the board, they are currently only available to school administrators. As a result, students will not be able to download them from the website on their own. To receive the KSEEB SSLC Exam 2021 admission cards, students should contact their school principals. Karnataka Class 10 Admit Cards 2021 have been requested by schools to download and distribute to all students prior to the start of the exam.
Karnataka SSLC Exam 2021 Model Question Papers: Because of the pandemic, the board has chosen to hold the SSLC Class 10 board examinations on only two days and in a multiple-choice format. The board has also provided model question papers or sample papers for the upcoming examinations, after the release of the SSLC Exam 2021 timetable. On the official website, sslc.karnataka.gov.in, students can view sample question papers. Students should go to Documents – SSLC – Question Papers – Model Question Papers – MCQ Model Question Papers for July 2021 SSLC Examination to get the papers. For your convenience, a direct link is also given.
There will be two papers: a Core Subject Paper on July 19 that will encompass Math, Science, and Social Studies, and a Subject Paper on July 20. The other is a Language Test, which will take place on July 22. The first paper for core subjects will be in the MCQ style.
Students would have to complete an OMR Sheet. The three-hour paper would include 120 questions, with 40 questions in each of the three subjects: math, science, and social studies. The presentation would take place in the afternoon. The language paper would be in MCQ format as well. Students would be asked to respond to 40 questions from the first, second, and third languages, respectively. Samples of OMR Sheets are also available.
Step to check Karnataka SSLC Result Online
Visit the official website for more information. Results of the Karnataka Secondary Education Examination Board
Now Select the Result link.
Select the SSLC Result link from the drop-down menu.
Fill in the required information, such as your name and roll number, with care.
Please send the information.
Your final result will now appear on the computer screen.
This Scorecard should be printed for future reference.