JKBOSE 12th Result 2021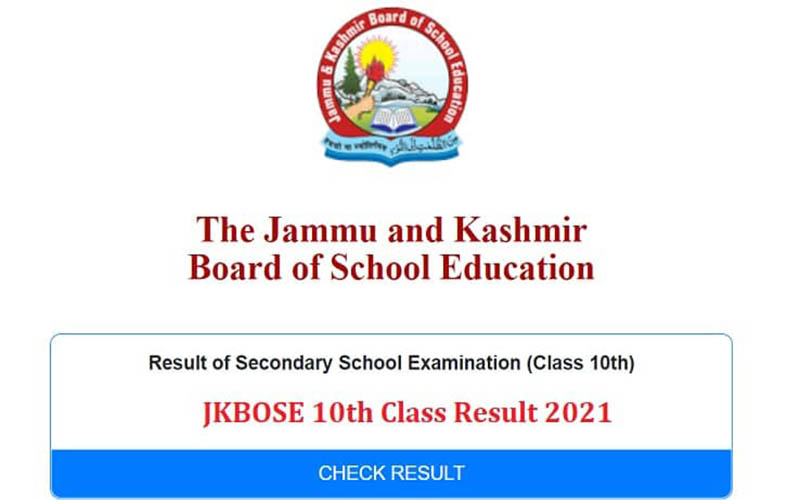 Published by : stepincollege
JKBOSE 12th Result 2021 Declared: The Jammu and Kashmir Board of Secondary Education (JKBOSE) has officially announced the JKBOSE Class 12 Results 2021 for Summer zone students, according to the most recent update. The JK Board Class 12 Results were announced on Sunday, July 4th, 2021, during the afternoon hours. Students can now check their individual JK Board results and download their digital scorecards by visiting the official website, jkbose.nic.in. A direct link to the JKBOSE Part II / Class 12 Results is also provided here to enable verifying the results easier for students.
Result Available via SMS as well: The board has also decided to make JKBOSE 12th Result 2021 available to students via SMS to guarantee that they have simple access to the results. Due to the lack of internet availability in some areas of Jammu and Kashmir, students can check their individual grades by sending a simple SMS to the Board's designated number. To check their JKBOSE Class 12 Results by SMS, students must follow the instructions outlined below:
Step to check JKBOSE 12th Class Results in 2021 online: The Board has published the results online on its official websites in light of the pandemic scenario and to ensure that they are freely accessible to pupils. To view their Jammu and Kashmir Class 12 Results 2021, students must go to the website jkbose.nic.in and follow the simple instructions listed below.
Step 1: Go to jkbose.nic.in and create an account.
Step 2: Look for the Class 12th Summer Zone 2021 Result link and click on it.
Step 3: You will be taken to the website's results area.
Step 4: Go to the URL and click on it. View the Higher Secondary Part II (Class 12) Exam Results (Summer Zone)
Step 5: A page with input forms will appear.
Step 6: Type your Exam Roll Number or Name in the box provided.
Step 7: Type in the security code that appears on the website.
Step 8: Double-check all of the information and submit it to the site.
Step 9: The screen will show your JKBOSE 10th Result 2021.
Step 10: Save the result scorecard to your computer and print it off for future reference.
JKBOSE Board Exam 2021: Due to COVID-19, the Jammu Kashmir Board of School Education (JKBOSE) has decided to cancel Class 10 board examinations in 2021 and postpone Class 12 board exams. Students in Class 10 will be promoted based on their success in previously completed internal exams and tests. On Twitter, the office of the Lieutenant Governor (LG) of Jammu and Kashmir said, "In case of ongoing Class 12 exams, it has been postponed and will be reviewed after one month."
JKBOSE Class 11 Final Exams 2021: The JKBOSE has also postponed the Class 11 final examination till further notice. "As a result of COVID-19, the 11th-grade exams have been postponed. The number of individuals who can attend meetings and functions will be limited to 100, down from 200 previously," the Lieutenant Governor of Jammu and Kashmir tweeted.